If you are a trail or fell runner, or obstacle course racer. There are running shoes that will make running through the muddy stuff a little bit easier. So you can concentrate on having fun.
I hope the information in this guide helps you find the best mud running shoes for you.
Buyers Guide
Choosing a shoe you find comfortable is the first priority. They should feel like old friends withing a very short period of time. Some of these characteristics will lend themselves to different type of running and not just running through muddy fields.
Lugs For Traction
Running on mud in the wrong shoes feels like skating on ice. Trail shoes are great for off road and they can cope with bits of road between the soft stuff. However fell or mountain runners need. something a little more aggressive.
The first shoe that springs to mind is the Inov8 Mudclaw. I love the look of these running shoes. The 8mm lugs leave you in no doubt as to what this shoe is intended to be used for.
On the flip side if you were to find yourself running a long road section in these shoes. You may find yourself wondering if you made the right shoe selection.
Extremely Secure
If your running shoes aren't very securely attached to your feet. They can be sucked straight off. I love my Nike Pegasus 37's (no I really do). But I think Id be in danger of loosing one (or two) if I were to somehow find myself ankle deep in mud.
Running shoes designed for these conditions should feel secure as soon as you put them on. Lacing them all the way to the top including a runner loop will add to your sense of security.
Drainage
If you find yourself knee deep in mud you may have bigger concerns other than how good your shoes are at letting out water. However if you are there by design, you need to know that when you get out (hopefully) you wont continue running with shoes fully of water.
Theres no such thing as a water proof running shoe, water will always find a way to get in. So a shoe that lets the water out is essential.
Sole Protection
This class of running shoes are at the extreme end of the sport. They are designed for tough conditions and need to be ready for anything. You may be in mud one minute and on rocks the next.
Lots of these shoes now have Graphene rubber on the soles. This is not only a hard material that will protect your feet but it is also very grippy and will give you confidence on any sort of surface.
There are shoes out there that do not have Graphene in the soles. But I would recommend you go for a Graphene pair. They will be slightly more expensive but worth it in the long run.
Durability
There's no doubt that these shoes are going to take an above average pounding even more than your daily long distance running shoes. So if you want them to last its worth investing in a good quality pair that will see you through the 'mud season'.
There is another school of thought here. Some people buy cheap and buy again. I can see the logic here especially if your going to be running a Tough Mudder type event. Your shoes are going to be in such a poor state at the end you may not want to take them home. So buying a cheap pair and replacing them when you need to could be the way forward.
My preference however will always be to buy a good quality pair and look after them. Cleaning will become key (more on that later).
Gore-Tex
The Gore-Tex or GTX versions of running shoes wont cut it if you end up running through a field of mud. In fact Gore-Tex isn't a core requirement for mud running shoes. A band of GTX material around the outside of the upper wont offer you any protection when you 12 inches deep in the brown stuff.
However it is a nice to have. The protective band of GTX around the upper adds another string to the bow for a pair of mud running shoes. Sorry to say but you wont always be jumping into puddles of mud when you're out for a run. There will be times when you'll be thankful for that little bit of added protection.
Easy To Clean  Or Burner Shoes
As I've already said, my preference will always be to buy good quality running shoes over a pair I plan to toss. I'm only including this cleaning section to make you aware of the Boot Buddy. A great little invention that makes it possible to clean your shoes before you get home.
I have one of these, I've used it a couple of times. I've found it does a good enough job to allow me to take them out of the car when I get home and bring them into the house without fear of divorce.
Conclusion: Best Mud Running Shoes
Look for shoes that are comfortable, fit securely, have good drainage, have good protection from sharp rocks and are durable.
The short version: Almost all situations involving running in mud will go well if you are wearing a pair of Mudclaws from Inov8. I have to admit to being a bit of a fan of the shoe and the company. I'm also a fan of Damian Hall. A British runner who came fifth at UMTB a couple of years ago. He wears Inov8, so if they are good enough for him, they are good enough for me.
Lasty, look after your shoes. Returning to them 6 weeks after your race to find them encrusted with hard is the stuff of nightmares for me..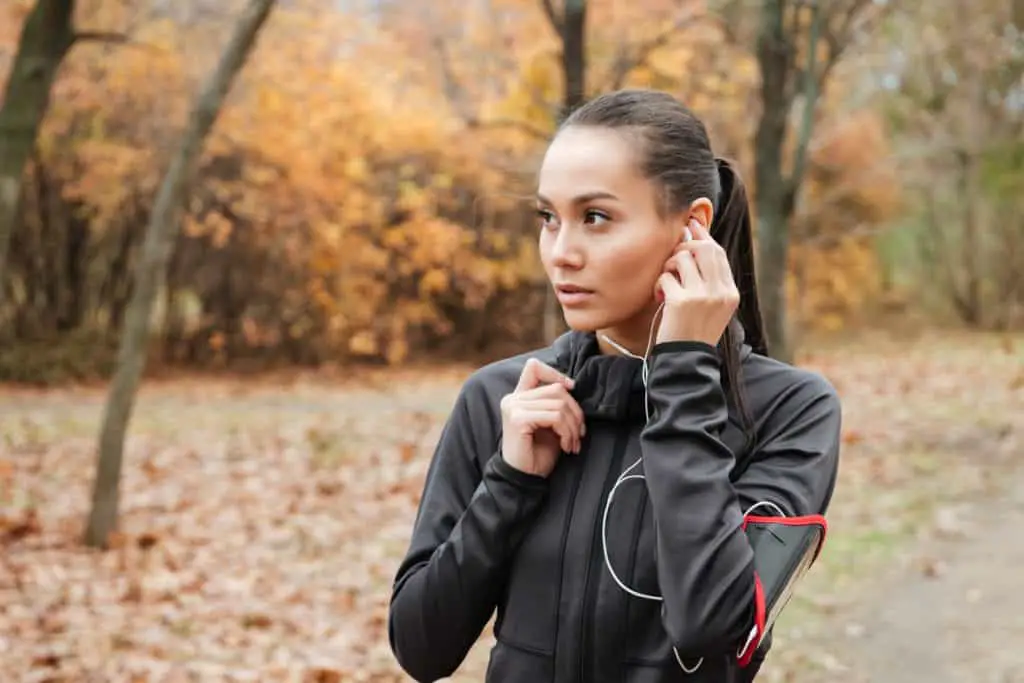 Frequently Asked Questions
Is it harder to run in mud compared to on the roads or even trails?
Yes, youll be working much harder and wont be troubling your road 10k personal record.
What should I wear when running in mud?
The right shoes and cloths appropriate for the weather conditions.
Can I take my dog when if I think ill be running in mud?
Depends on the dog but most dogs enjoy running in mud. You may have a hard time keeping up with the pooch!