In the same way a monster truck has different suspension to a mini. It is possible to buy running shoes that have different shock absorbing characteristics.
If you're more monster truck than mini your shoes will need to have plenty of relatively stiff cushioning.
If you're a mini, you're shock absorbers can be softer and quite slight.
Whatever chassis size have this guide will help you pick the best shock absorbing running shoes for you.
Buyers Guide
You may be reading this because your worried about picking up an injury and you want the safest pair of running shoes. Shock absorbing characterises are important but you should not ignore comfort, fit, durability and the other usual factors that you ned to be aware of.
The running shoe manufactures seem to spend as much money on marketing as they do research and development. They come up with some very intriguing names to describe their midsole technologies. But what do they actually mean once you've strapped the shoes onto your feet.  
I'll talk about the different technologies here and what they mean. Also keep in mind the experience you've had so far with your running shoes. Using that feedback is invaluable when choosing your next pair of running shoes.
Nike – React Foam
Nike probably has more midsole technologies than any other (not to mention carbon plates). The one of interest here is their react foam. Its injury prevention technology has been specifically designed to reduce running related injuries.
The Nike React Infinity Run shoe launched in 2020 was advertised heavily as being an injury preventing shoe. The same React foam can now be found in the ever present Pegasus line of training running shoes (I have a pair of Peg 37's in my shoe rotation).
The heel of the Pegasus 37 pure React foam while the forefoot has Air Zoom technology. An air pocket that has a different psi in the men's and women's versions. This is an example of the lengths Nike go to when trying to improve the running experience for its customers. Take a look at this page on the Nike site for more information. There are a few other links to pages on their site that talk about Nikes other midsole technologies.
Brooks – DNA LOFT
Brooks use a mix of EVA foam, rubber and air in their midsoles. They describe it as 'the new standard in soft'. The technology sounds great, comfortable, durable and lightweight. This appeals to me as the softness will protect my legs from and keep them fresh ready for the next run. I may have been drawn in by the clever marketing.. Take a look for yourself.
HOKA – PROFLY
Hoka are known for making very comfortable maximalist running shoes. They use a material they call Profly for their midsoles. Its not clear if this is the case in all their shoes but the heel area of the midsole is made of softer material than the forefoot. This makes for a soft landing (if you're a heel striker) and a responsive take off.
I run predominantly in Hoka's and I've found I'm less prone to injury as a result. They just seem to suit me and my running style. Take a look at their technology page for more information.
Asics – FLYTEFOAM
Asics has more than one midsole technology but Flytefoam can now be found in the midsole of most of their running shoes. The marketing says its 55% lighter and 76% better than conventional EVA midsoles. It contains gas bubbles that make for a soft landing. It also has reinforced fibers that help maintain cushioning. Read more on their technology page here.
Asics also use a GEL cushioning technology. Its not clear how many Asics running shoes currently use GEL cushioning. It's a good example of how things never stay the same in running shoe technology.
New Balance – Fresh Foam
Coming out of Boston New Balance midsoles are popular with Marathon runners. They offer a lightweight cushioning that gives the wearer a soft landing. I cant find any details on the New Balance website detailing the technology in Fresh Foam. But they are a very popular shoe so they get a mention here.
Other Considerations
If you've found yourself reading this it may be because you've had some sort of issue. If that's the case you should consider other factors that may have contributed to the problem you had.
Also take a look at this academic research into the relationship between energy return and shock absorbing running shoe systems.
Check You Form
A new pair of running shoes might be a piece of the puzzle but you should ger your form checked as well. You may benefit from shortening your stride length. Try not to slap the road with your feet.
Build Some Leg Strength First
Your legs are your primary shock absorbers. You may need to build some strength before you start to run to get them ready for the pounding your about to give them.
Walk Before You Run
Walking is underrated as an exercise and can help build strength and improve fitness. After an hour or two walking you'll be a very small amount fitter and stronger than you would have been had you been sitting down.
See A Professional
Depending on the severity of the problem that lead you to this page you may need the help of a professional before you try any other above.
Conclusion: Best Shock Absorbing Running Shoes
All good running shoes are shock absorbing to a greater or lesser extent. There will be a pair that will be appropriate for you.
If you are a bigger runner (like myself) you'll need a firmer shoe with plenty of cushioning.
You should get professional help if whatever issues have bought you here does not improve within a couple of weeks.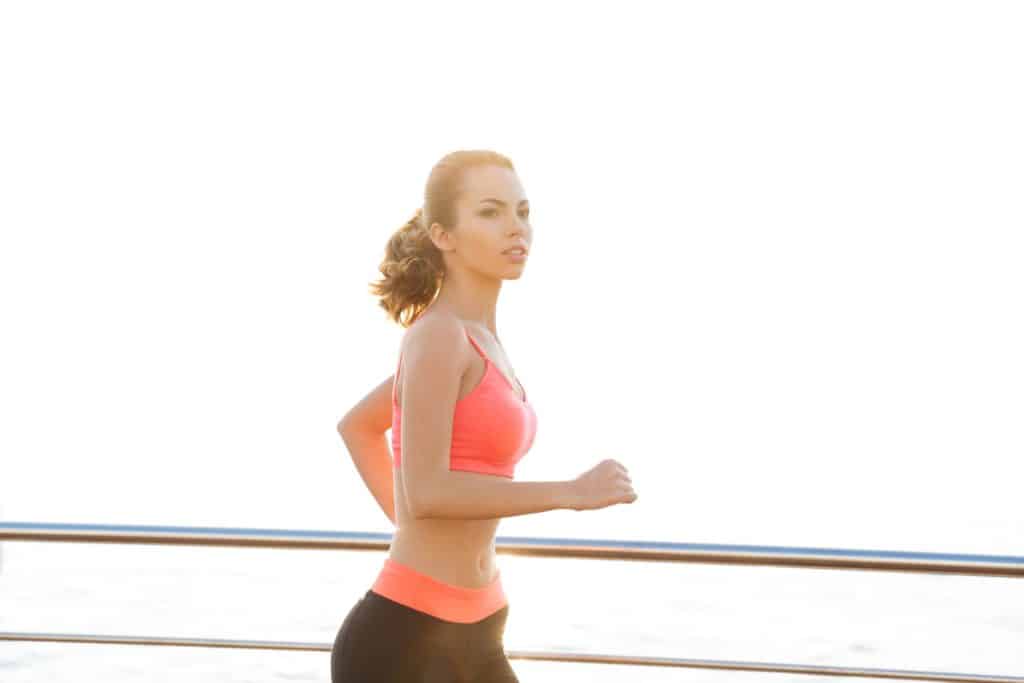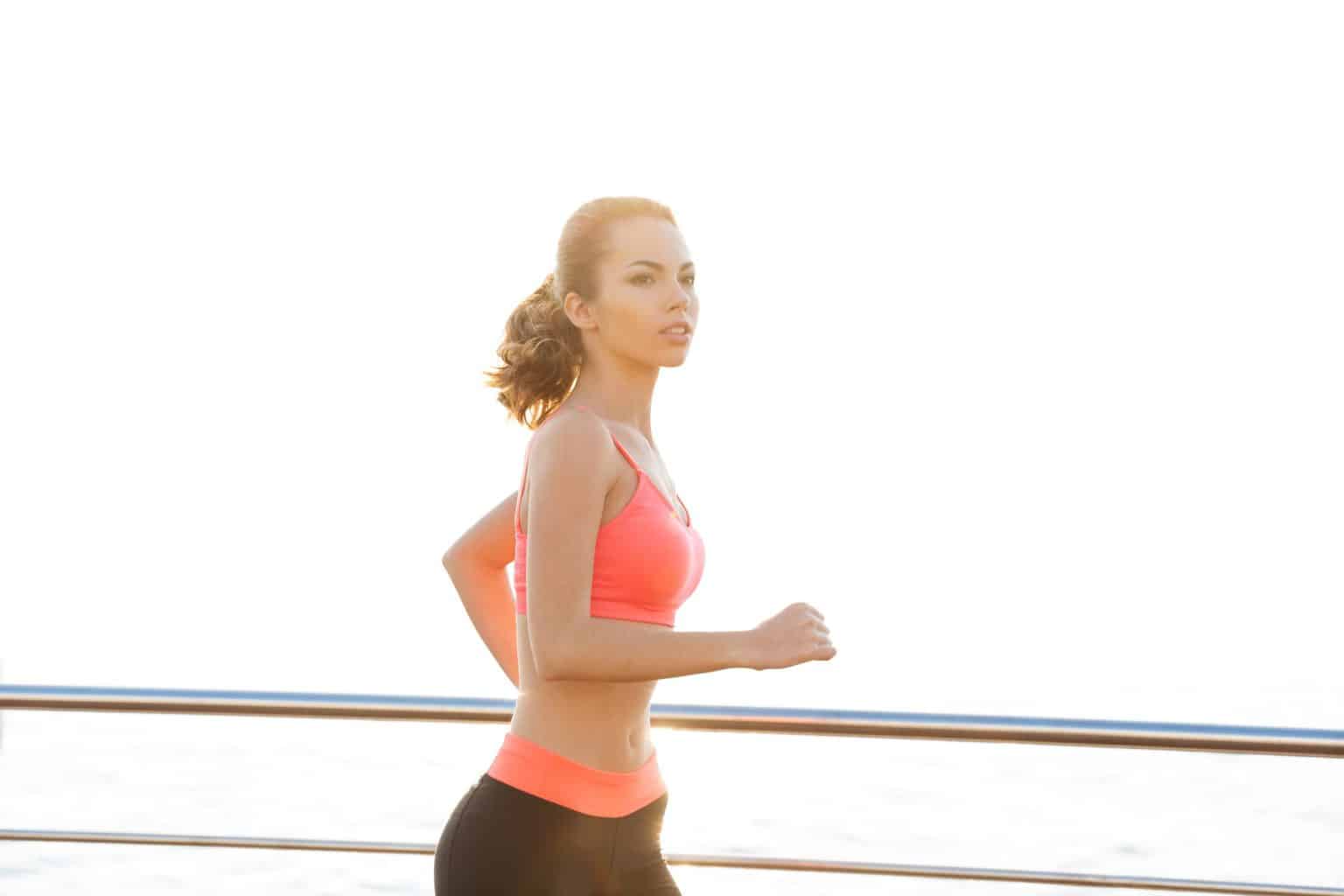 Frequently Asked Questions
What does EVA stand for?
Ethylene-Vinyl acetate. A compound with ideal characteristics for running shoe midsoles.